4 Production Tools to Refresh Your Workflow
We regularly cross paths with amazing people doing incredible things in the music industry, and when we do, we love to spread the word. Check out these tools that will liven up your production workflow by keeping producing fun.
SPLICE: IMPROVE MUSIC PRODUCTION COLLABORATION 
Splice created a highly innovative tool for producers (like me) who have lost a ton of production time WeTransferring stems, or searching for lost hard drives under their beds.
Splice is a platform for backing up and sharing sessions. This really changes the music production collaboration game, not only by solving common problems music makers face–like saving and sending sessions–by establishing them as a bigger part of the creative process.
Splice currently offers support for Ableton Live, Logic X and FL Studio. Their beta just went live, along with an embeddable player called "DNA". The player lets fans view a song's arrangement, plug-ins and samples, as well as enables commentary on the song itself.
You can also click "splice" in the player to download the full project file and create your own version. Check the example below featuring Henry Fong & J-Trick:
Tokyo Dawn Labs: More Inspiration with Incredible Plug-Ins 
Tokyo Dawn is both a VST creator AND record label. It's the web equivalent of an espresso shop in a clothing store, a perfect one-stop-shop to create and enjoy music.
Head over to their site and pick up some of their goodies. We recommend two plugins that are quite impressive (and free to download): the TDR Feedback Compressor and the Proximity VST which play with the spatiality of sounds. While you are on their site, make sure to check out our faves like Amalia, Opolopo and DJ Vadim. Good, soulful music!
JAMHUB: CAPTURE SOUNDS ON THE FLY
JamHub make tools that are perfect for modern musicians. Whether you are practicing in an apartment, need to record your live jam, or are looking to better understand what you sound like in a recorded environment, JamHub is making easy-to-easy, conveniently portable tools for you.
JamHub hooked us up with a couple Tracker M16 to test out around the office, and we are already in love with them. It's the perfect portable tool for capturing up to 16 high-res [16/24] tracks at a time and dumping them into your DAW to work with in the future.
Feature image source: Christine Kramer

SPLICE

https://splice.com

Experience a better collaborative workflow with our project timeline. Get notified of changes, instantly load any save and see who's working on what.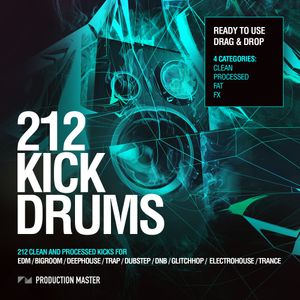 Check out  and Download some awesome FREE and Premium samples and presets packs here:
http://www.maniacmusic.net/production-packs