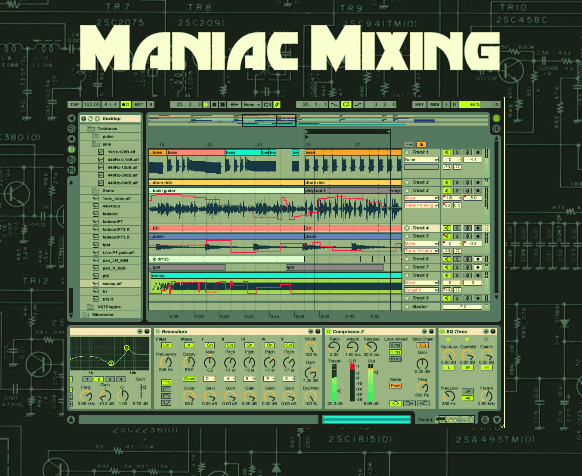 MOST MIXING ENGINEERS DON'T WANT TO " SHARE THEIR SECRETS". THEY WILL MIX YOUR TRACK, BUT THEY WILL LEAVE YOU THIRSTY FOR KNOWLEDGE. 
NOT HERE. THIS PROGRAM IS DESIGNED TO GET YOUR TRACK IN TOP SHAPE AND THEN LEARN HOW WE Did IT. 
With this program I will include
- Mixdown of Your Tune from the stem (track files) . 
- The New Project file (Ableton Live 9), including all the effects and settings I used to mix your track. You can check everything from EQ settings to compression attack times. 
-We also include a Free Express Master of the Track! 
This package will allow you to learn at your own pace, by going back over the project files and dissecting everything bit by bit. You can learn directly what your track was lacking and how to address the issues. 
For those looking for an Elevated Level Experience, we also offer
- 15 Minute Skype Session where I go over the " why " of the mixdown. Giving you the play by play on why I did certain things.
- 15 Minute Skype Session where I answer any questions you have on the mix. This is after you have had a chance to review all the project files. This will leave no stone un turned on your quest for knowledge. 
WHO IS THIS PACKAGE FOR?
-Anyone looking for an Experienced Mixing Engineer 
- Vocalists that need a high quality mix to showcase their talent.
- Producers looking get their track signed to a label
- Record labels that want a " signature mix  style
- Musicians that want to learn 
FOR ROUGHLY THE SAME PRICE MOST COMPANIES CHARGE FOR A MIXDOWN ONLY , YOU GET A LESSON EXPERIENCE THAT YOU CAN USE WHEN YOU PRODUCE YOUR NEXT TRACK. THIS KNOWLEDGE WILL SAVE YOU TIME AND MONEY. 
READY TO INVEST IN YOUR FUTURE AS AN ARTIST 
READY TO TAKE YEARS OFF THE NORMAL LEARNING CURVE 
WANT TO GET STARTED ?